Dr. Shireen Abuhatoum, Ph.D., C.Psych.
Dr. Shireen Abuhatoum is the founder of Town Psychological Services. She is a registered Psychologist with the College of Psychologists of Ontario, practicing in the area of Clinical Psychology. She completed her Ph.D. and M.A. degree at Concordia University in Montreal and obtained her Honour's B.Sc. from the University of Toronto. Dr. Abuhatoum completed a postdoctoral fellowship at the Centre for Addiction and Mental Health (CAMH) in the Borderline Personality Disorder Clinic, where she received rigorous training in Dialectical Behaviour Therapy and comprehensive psychodiagnostic assessments. Her predoctoral residency was also completed at CAMH in the rotations of the Borderline Personality Disorder Clinic and the Mood and Anxiety Ambulatory Service.
Over the course of Dr. Abuhatoum's career and training, she has provided assessment and treatment services across a variety of settings including CAMH, St. Joseph's Healthcare Hamilton (inpatient and outpatient units), Royal Victoria Hospital, McGill University Health Centre, and private practices. Dr. Abuhatoum's work in these settings has provided her with a wealth of experience in assessing and treating individuals with a wide range of mental health concerns. She has specialized knowledge and expertise in areas of Dialectical Behaviour Therapy for Borderline Personality Disorder, Cognitive Behavioural Therapy, and Cognitive Processing Therapy for trauma.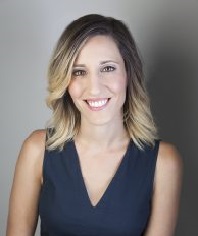 Angela D'Unian, B.A., M.Psy.
Angela is a registered psychotherapist regulated by the College of Registered Psychotherapists of Ontario (CRPO). She holds a Master of Psychology degree in Clinical & Counselling Psychology from Adler Graduate Professional School. She completed her undergraduate studies in Psychology at the University of Guelph. Angela also holds a college diploma in Child and Youth Work and a Master's degree in Immigration & Settlement Studies.
Angela has eight years of experience working in the mental health field across a variety of settings, including school boards, inpatient hospital settings, community outreach programs, multidisciplinary health teams, and private practice. Throughout her work with various community mental health agencies she has offered individual therapy to adolescents and adults with a broad range of concerns, including depression, anxiety, trauma, chronic pain, self-esteem issues, relationship issues and personality disorders. She also has experience providing psychotherapy to individuals involved in a motor vehicle accident. In addition, Angela has experience conducting psychoeducational and psychosocial assessments for adolescents and adults.
Throughout Angela's career, she has acquired experience working with different evidence-based treatment modalities, such as cognitive behavioural therapy, short- and long-term psychodynamic therapy, and mindfulness practices. Angela approaches treatment with the aim of helping individuals learn effective coping strategies so that they may learn how to manage their symptoms, triggers, and stressors, while also engage in goal setting, activity planning, and self-care practices.
Angela is committed to her continual growth and professional development as a clinician. She receives regular supervision from registered psychologists and participates in post-graduate training programs.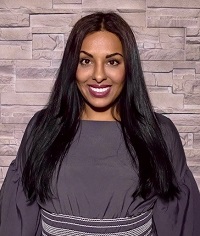 Bruce Hebda, RN, Psychotherapist.

Bruce Hebda is a Psychotherapist and a Registered Psychiatric Nurse regulated by the College of Nurses of Ontario. He finished his nursing at Seneca College of Applied Arts and Technology in 2000 and pursued a Bachelor of Arts in Health Studies at York University in 2001. He also holds certification in Cognitive Behavioral Therapy (CBT), which he obtained at Adler Graduate Professional School.
Bruce has over 20 years experience working in the mental health field. He has extensive experience working with the adult population at various mental health inpatient units, intensive care units, and outpatient settings across the GTA, including Trillium Health Partners, North York General Hospital, and the Centre for Addiction and Mental Health (CAMH).  Bruce has expertise providing evidence-based treatment in cognitive behavioural therapy. He has vast experience working with individuals presenting with a variety of conditions such as psychosis, anxiety, mood disorders, depression, low self-esteem, and relationship difficulties. He also has provided several psycho-educational groups and cognitive behavioural group therapies for adults struggling with depression and psychosis. 
His approach to treatment is client-centered, collaborative, empathic, and non-judgmental. He uses observation, psychosocial assessment skills, psychoeducation, and psychotherapy to fit the unique needs of the individual.  He has a strong desire to understand each and every person's individual needs and is committed to helping people learn essential coping strategies that will build resiliency, improve wellbeing, and achieve a more satisfying life.